Nuestras noticias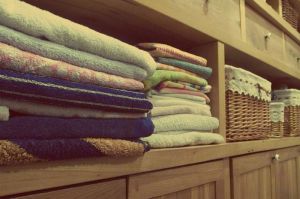 KOCI 3, el fabricante de armarios a medida en la Vega Baja que hace realidad tus ideas
1 jul 2022
At KOCI 3 we make your ideas come true by manufacturing the type of furniture you need for your home or office. We are the manufacturer of custom cabinets in Vega Baja that will listen carefully to your needs and solve your space problem.
Our expert professional team will be happy to assist you personally and advise you on different options so that you can choose the most appropriate one. Among our custom-made cabinets, the following are in greatest demand:
Built-in wardrobes with sliding doors
Custom cabinets with hinged doors
Cabinets made with the combination of different materials
We dress the interior of your built-in wardrobes lining pillars, girders, attic areas... providing a perfect fit to the gap where you want to put your custom-made wardrobe and, therefore, achieving the greatest space for organization . Our interior distributions are adjusted to your needs to place all kinds of belongings, clothes on hangers, in boxes, drawers, shoes... In addition, we can include lighting inside or locks on the doors.
Take a look at our website and you will see that we have a wide range of doors for wardrobes made to measure with different materials: wood, glass, aluminium, PVC... We have the ideal solution for your bedroom, office, hallway, living room, etc. regardless of the type of decoration of your home, office, business, …
A highly qualified assembler, the essential complement to the manufacturer of made-to-measure cabinets in Vega Baja
An unbeatable quality in our customized cabinets will be insufficient if they do not have a highly qualified assembly team. KOCI 3 is the manufacturer of custom built-in wardrobes in Vega Baja that, in addition to offering you exclusive and personalized designs , is also an expert in assembling our custom wardrobes, since we have highly qualified personnel.
We have been manufacturing custom-made furniture throughout the province of Alicante and Murcia for more than 40 years. We are specialized in:
Kitchen furniture
Bathroom furniture
custom cabinets
Inside of fitted wardrobes
custom dressing rooms
We are the manufacturer of custom cabinets in Vega Baja that offers you the most current trends in design
If you want to give a total change to your home, our manufacturer of custom cabinets in Vega Baja offers you current and elegant designs that will give character to your home. Contact KOCI 3 and forget about problems, since our expert team of professionals will adapt to your needs, taking care of solving all issues related to the manufacture and assembly of your furniture, offering you the best quality at an excellent price .
If you need a manufacturer of custom cabinets in Vega Baja, contact us using any of the following ways:
Fill in the form on our website and we will answer you as soon as possible
Write an email to info@koci3.com
Call the phones 966 715 529 | 664 080 338
Visit us at our facilities at Polígono Los Valeros, 6 – 03178 Benijófar (Alicante)